YUKON DELUXE WINTER NORTHERN LIGHTS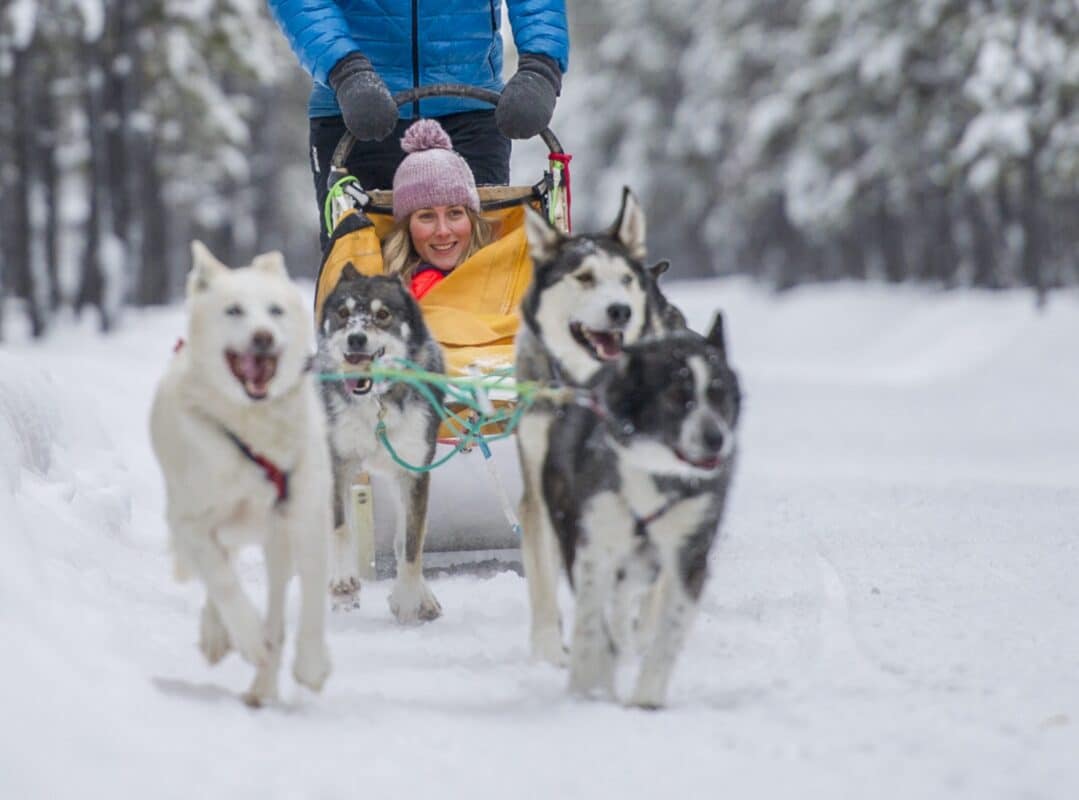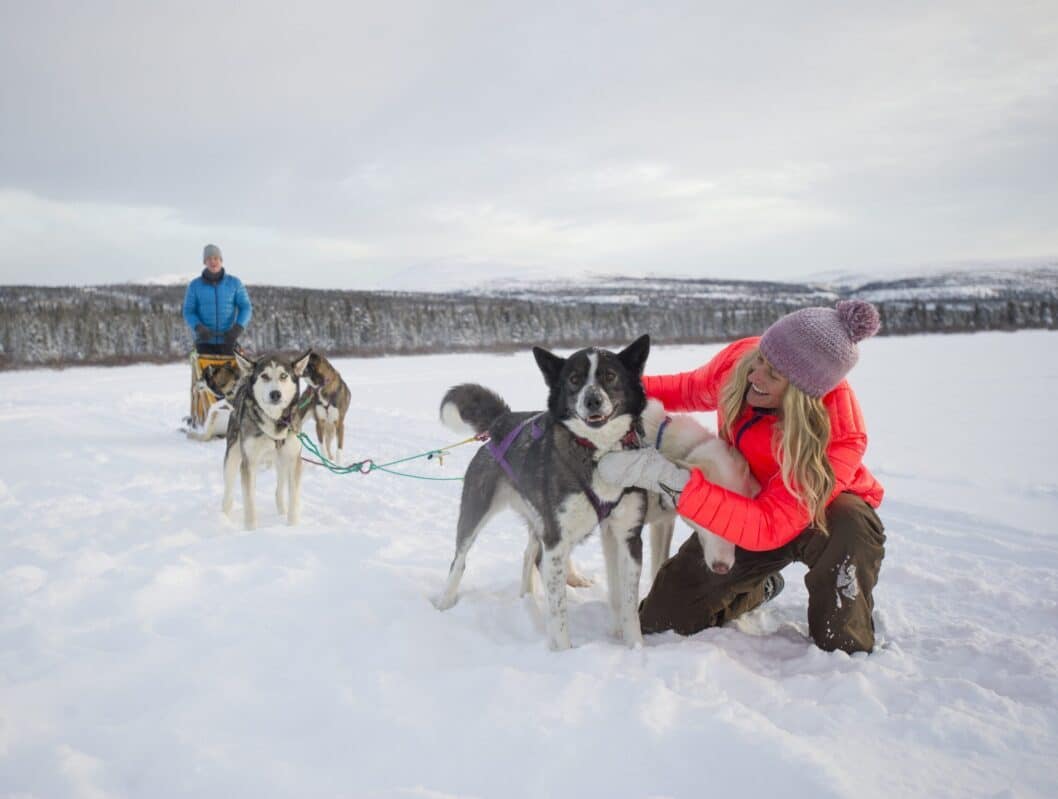 Overview
The Yukon Territory is home to one of the world's best locations to view the Northern Lights. Experience authentically Canadian winter sports, from dogsledding, ice fishing, snowshoeing, or snowmobiling; this journey awakens your inner explorer. The adventure is memorable from Whitehorse to the remote Marsh Lake cabin where we stay overnight. There's a reason this is our most popular Yukon tour.
Itinerary
Please note that the itinerary is subject to change due to unforeseen (weather) conditions. The Northern Lights are a natural phenomenon, and we cannot guarantee that you will see them. We will ensure that your trip remains a bucket list experience, even if you are not fortunate enough to see the Aurora Borealis!
Fly from Vancouver to Whitehorse with Air North. On arrival in Whitehorse you'll be transferred to your accommodations located on beautiful Marsh Lake.
Tonight enjoy a gourmet meal and your first chance to view the Northern Lights.
After a hearty breakfast you have time for activities including Ice Fishing, Snowshoeing and Snowmobiling.
Option to add on Dog Sledding.

Another night to view the spectacular phenomenon of the Northern Lights!
This afternoon, you'll be transfered back to Whitehorse.
Enjoy a city tour before checking in for your flight back to Vancouver.
Now accepting bookings for 2024!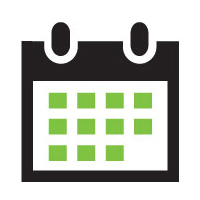 Duration
4 Days | 3 Nights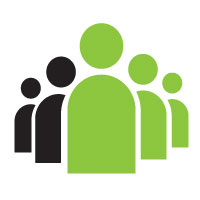 *From price is the adult retail price based in double occupancy during shoulder season. It includes all applicable taxes. All prices are in Canadian Dollars.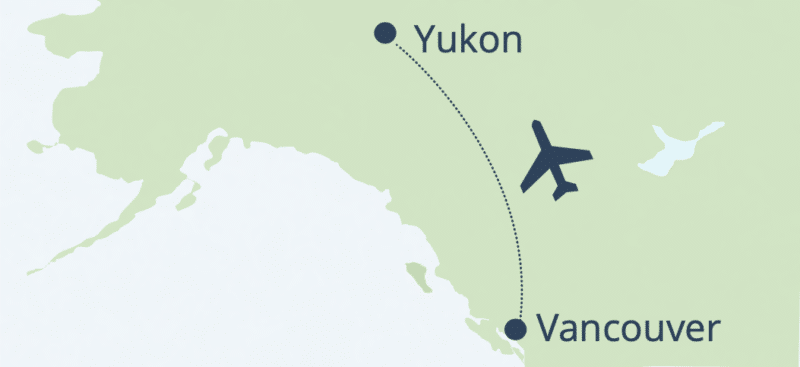 Highlights
Memorable adventure
World's best locations to view the Northern Lights
Experience authentically Canadian winter sports, like dogsledding, ice fishing, snowshoeing, or snowmobiling
Inclusions
3 Nights Hotel Accommodations
DELUXE LAKESIDE ACOMMODATION - 3 Nights
Roundtrip Airfare on Air North including 1 piece of luggage
Airport transfers in the Yukon
All meals, complimentary coffee, tea and hot chocolate
Snowmobile tour
Snowshoeing
Ice Fishing including Licence
Daily arctic winter clothing
Book for a chance to see the Aurora Borealis this year