DISCOVER VANCOUVER ISLAND & MALAHAT SKYWALK
Overview
This day tour is the perfect option for guests that have already visited Victoria and are looking to explore more on Vancouver Island. On this tour guests will travel through old-growth forests, stop in the quaint towns of Cowichan Bay and Duncan, enjoy
a cidery tasting, and experience breathtaking views of the sea and the Gulf Islands along the route and at the top of Vancouver Island's newest attraction – the Malahat SkyWalk.
Itinerary
Depart from Canada Place at 7:15 am and Wall Centre at 7:30 am.
Drive to the ferry terminal and experience a 90-minute scenic coastal
ferry ride aboard BC Ferries across the Strait of Georgia and through the Gulf Islands, from Vancouver Mainland to Swartz Bay. Be sure to visit the outside decks as it's not uncommon to see all kinds of sea life, including porpoises and whales.
Visit Vancouver Island's newest outdoor attraction – the Malahat SkyWalk. This 10-storey, architecturally-inspiring spiral tower lookout is the first of its kind in B.C. and provides 360-degree views of islands, inlets, fjords, forests and mountains in two countries.
Malahat SkyWalk
Cowichan Bay and Duncan
Visit the quaint town of Cowichan Bay with free time for lunch and shopping.
Enjoy a cidery tasting and tour at Merridale Cidery & Distillery.
Option to participate in a walking tour to view the 38 First Nations' totems (including one of the world's widest) that line downtown streets in the town of Duncan.
Merridale Cidery & Distillery
Nanaimo to Vancouver
Sail back to the mainland on BC Ferries from Nanaimo to Horseshoe Bay.
Return to Vancouver at approximately 8:30pm.
Strait of Georgia, the Gulf Islands, and all kinds of sea life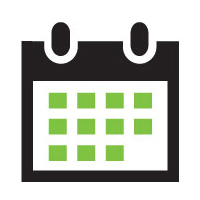 Duration
Full day (13-14h)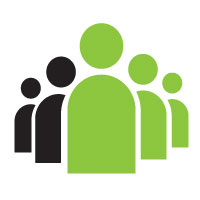 LIMITED OFFER
$199/pp - August 6
Prices are in CAD, including taxes. They may vary during peak season. Special rates available. 6% booking fee and fuel surcharge excluded.
Year-round Departures
Pick Up Times
2
7:00 am
Sheraton Wall Centre Hotel
*Please note that no-shows or missed departures will not be refunded.
Highlights
Experience a scenic round trip coastal ferry ride across the Strait of Georgia and through the Gulf Islands from Vancouver Mainland to Swartz Bay and returning from Nanaimo to Horseshoe Bay
Visit Vancouver Island's newest attraction –  Malahat SkyWalk
Enjoy a cidery tasting and tour at Merridale Cidery & Distillery
Visit the quaint town of Cowichan Bay with free time for lunch and shopping
Inclusions
Mini-coach transportation
Ferry cruise through the Gulf Islands
BC Ferries to Horseshoe Bay
Experienced, fun & friendly tour guide
Admission to the Malahat SkyWalk
Cidery tour and tasting at the Merridale Cidery
Sightseeing along the Malahat Highway route
Optional walking tour in the town of Duncan