Discover Canada Tours offers exceptional travel packages in regions within the Western Canadian provinces and Canada's Northern Territories. This year we are introducing new independent tours to The Yukon and the Northwest Territories. Canada's North popularity is growing as it features exceptional natural beauty, stunning wildlife and numerous different Indigenous cultures that entice young adults, familIes and mature travelers to explore.
The Yukon territory offers authentic Canadian experiences. You may want to see North America's second largest mountain – Mount Logan, or learn about the 12,000 years of Indigenous people's history in the area. You can also experience 24 hours of sunshine in the summer or stare into the infinite night sky for a chance to see the Aurora Borealis in the winter. There's also a lot of activities you can do, such as joining a dog sledding excursion or staying in an authentic lakeside lodge, there is something for everyone!
Discover Our Independent Travel Packages
Discover Canada Tours' premium Yukon travel packages include a flight between Vancouver and Whitehorse, transportation, accommodation and some meals.  Our packages are shorter in duration, at 2 or 3 nights, which allows you to easily include them into your Western Canada travel itinerary. Some of our tours feature self-drive itineraries so you can move and do sightseeing at your own pace.
If you are traveling in the summer, you can experience our 4-day Yukon Deluxe Summer Lakeside Adventure, where you get to spend your days canoeing on Marsh Lake and exploring the region in your included rental car. There will be a lot of time to explore each day during the Yukon's near 24 hours of sunlight in the summer!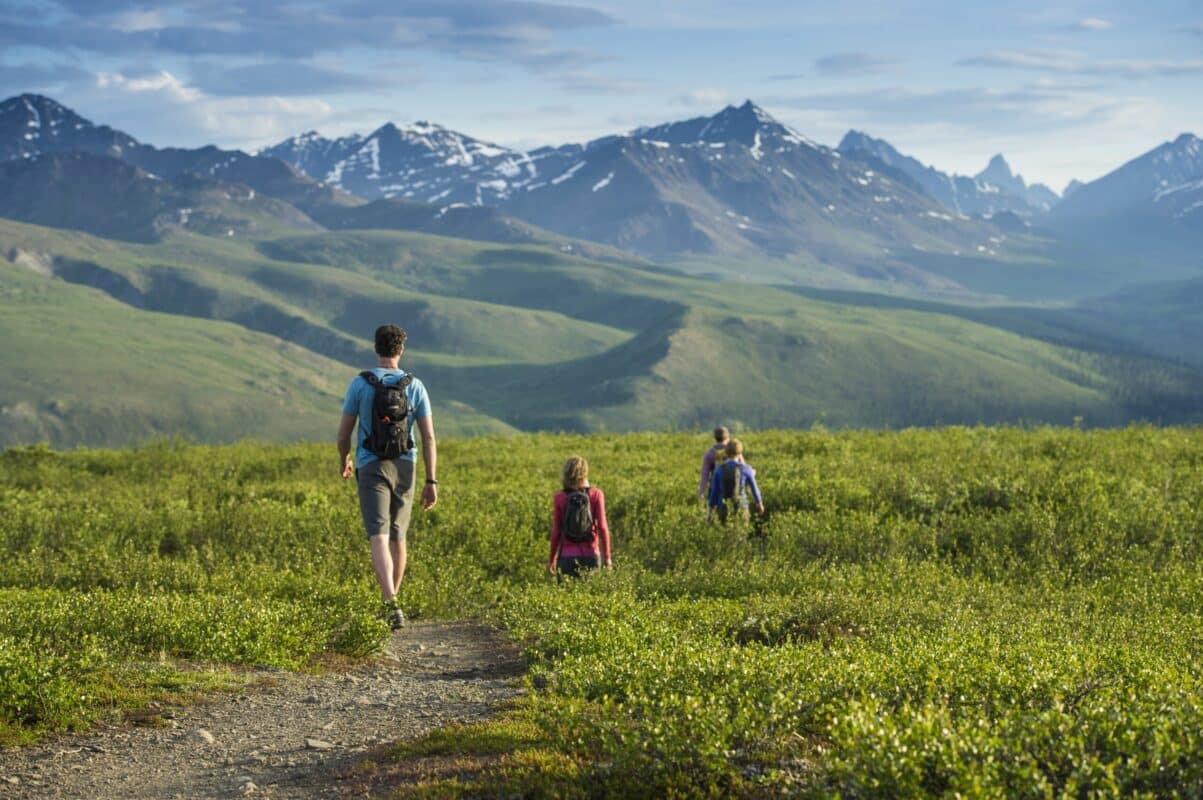 If your bucket list includes seeing the Aurora Borealis, one of the world's greatest natural wonders, then it's best to travel with us in the winter. Choose between one of our 2 winter tours: Yukon Deluxe Winter Northern Lights or Yukon Dog-Mushing Adventure. No matter the tour, seeing the Northern Lights is always a possibility. When you aren't looking for the Aurora Borealis, you can relax at your accommodation or take on an adventure like dog-sledding, snowmobiling, snowshoeing and even ice fishing during your tour.
Be sure to visit Northern Canada and The Yukon with Discover Canada Tours to ensure you have a premium, extraordinary experience on your next trip to Canada. And if you're hungry for more, you can check out all of our guided and self-guided tours.
Written by Lucas Coldwell. Photos courtesy of Tourism Yukon.