The first step in one's vacation plans is always the destination. What country do I want to visit? Well, if you are looking for exciting outdoor adventures, large, world-class cities and jaw-dropping landscapes, western Canada should be # 1 on your bucket list. Well, that was a quick and easy decision, wasn't it? The next choice may be a little bit harder – BC or Alberta? In this battle between provinces, we will try and choose which is the best province in western Canada! Let us take a deep dive into what western Canadian province has the most to offer visitors!

1. CITIES

Both provinces have world-class cities. The two largest cities in each province, Calgary in Alberta and Vancouver in BC offer great flight options and both have hosted the Winter Olympic games, meaning their infrastructure to top-notch. Both cities are home to over a million people and offer world-class dining, city tours, and numerous attractions. Both offer wonderful parks and water access but for sheer beauty, we're going to have to give the nod to the coastal city of Vancouver for its stunning location between the coastal mountain range and the Pacific Ocean. But don't feel too bad for Calgary as Vancouver is often rated as one of the world's most beautiful cities.
BC 1 vs. Alberta 0
2. LANDSCAPES

Next up on our comparison list is looking at what each province has to offer in natural vistas. Both provinces offer stunning geography, whether it is the jaw-dropping glacier lakes and theRocky Mountains in western Alberta, or the rainforests and oceanside beaches in BC, both provinces have something amazing to entice your eyes and cameras! In Alberta, the change from a prairie landscape to the Rocky Mountains is nothing but exceptional. Once you get into Banff National Park, you'll quickly see why so many people visit, from Lake Louise to the Columbia Ice Fields to Moraine Lake and much more, Alberta is an alpine paradise! Not many countries, can compete with Alberta, let alone another province in Canada, but BC sure can. With its own stunning mountain ranges as well as the Great Bear Rainforest, and diverse national parks like Pacific Rim, Yoho and the Gulf Island National Parks BC bows to no one. I think we are going to have to call this one a draw!
BC 2 vs. Alberta 1
3. BIODIVERSITY

Both western provinces boast tens of thousands of wildlife species and numerous natural regions. Both provinces feature boreal forests and grasslands, Alberta also boasting the Rocky Mountains and the Canadian Shield, whereas the coastal province of BC features wetlands, coastal rainforests, salt marshes and even alpine Tundra. 
Both provinces can provide visitors the opportunity to see beautiful wildlife, with the most popular animals being found in both provinces, like Grizzly bears, Moose, Wolves, Bighorn sheep, cougars and more, while BC also features marine life, like Orcas and other marine life along it's coast line.
For natural beauty, it is a tie, but for sheer diversity, both physical and for wildlife, we'll give this one to BC!
BC 3 vs. Alberta 1
4. ACCESSIBILITY

BC is the larger of the 2 provinces at 945,000 square kilometres vs Alberta at 660,000 square kilometres. This means it will take more time for visitors to explore BC on their travels. This is especially true when driving. BC is home to many different mountain ranges, lakes and rivers so the roads are not only long but also winding, which slows down your travel time. Alberta, while about the same length from north to south, is several hundred kilometres narrower and once you are out of the Rocky Mountains, the province is extremely flat, meaning the roads are straight for many hundreds of kilometres, making for a faster and easier driving experience. As noted earlier, both provinces have cities with international airports with many international flights landing daily.
Due to its slightly smaller size and long and straight roads along with the fact its biggest attractions ten to be clustered together around the Rocky Mountains we give the nod to Alberta for its ease of accessibility to travellers.
BC 3 vs. Alberta 2
5. WEATHER

Alberta has a fairly pleasant, continental, climate throughout the year. With its defined seasons, cold winters  and hot summers Alberta can offer travellers the perfect winter or summer season to travel in. An interesting phenomenon is Alberta's "chinook" winds which can raise the temperatures by 20 degrees Celsius in just hours, meaning even in winter there can be sunny and warm weather from one day to the next!
BC's climate is more temperate and coastal than Alberta's. BC is the country's warmest province on average throughout the year. So mild winters are the name of the game here, at least in the coastal regions where most people live. Vancouver and Vancouver Island tend to have mild, warm summers and wet, mild winters, rarely getting above 30 or below 0 degrees Celsius. Unfortunately BC's coast is also known for its rainfall throughout the year.
Due to Alberta's more defined (and dry) seasons, and the delightful chinook weather system, we are going to give the win to Alberta for the best climate– however, if you are looking for milder weather no matter when you travel, BC is very good destination!
BC 3 vs. Alberta 3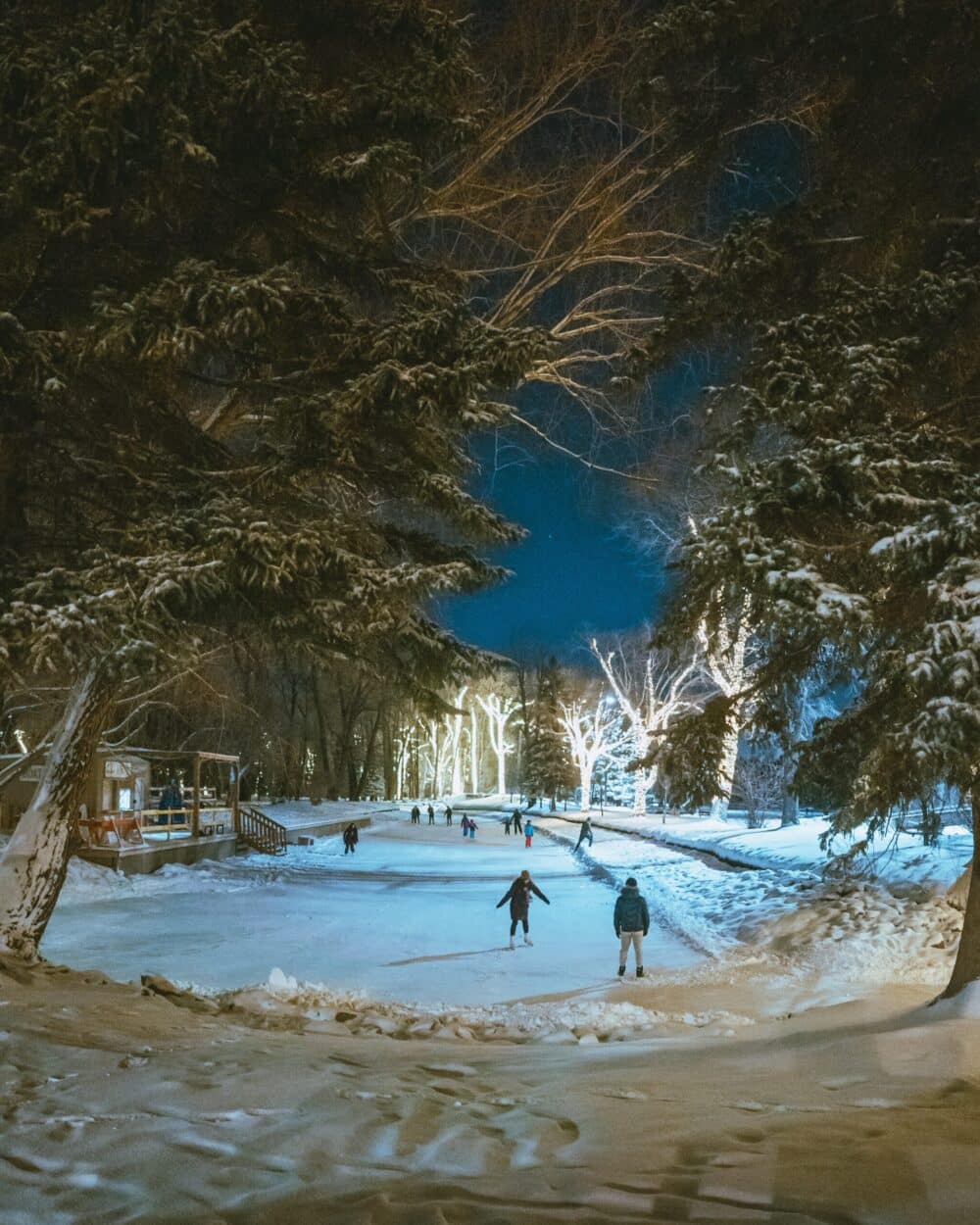 6. CONCLUSION

Unsurprisingly, both provinces have their pros and cons – heck no one is perfect! But as you can see, both western Canadian provinces have excellent reasons to visit any time of the year! Whether you are looking to ski the amazing Rocky Mountains during the Albertan winter or go whale watching during BC's amazing summer you are sure to enjoy your time in each province. We think it is best to try and fit in both provinces during your western Canada holiday though and we have some amazing tours to help you enjoy everything BC and Alberta has to offer. From our BC-focused tours, like our Tofino ultimate Camping trip or the Tofino Pacific Rim tour, to our Banff Tours & Alberta tours you'll be able to visit each provinces best locations. For those of you with more time on your hands the best option is a longer tours that combines both provinces, like Rockies & Pacific Rim tour! Discover Canada Tours will ensure you see the best of these amazing Western Canadian provinces and you can be our tie-breaker and choose your favourite province!
Written by Lucas Coldwell, edited by DCT. Photos courtesy of ©Rocky Mountaineer, ©Destination Vancouver | Albert Normandin, ©Destination BC | Yuri Choufour, ©Lisanne Smeele,